Transforming Sprague
The city of Spokane is transforming the East Sprague district with a "4.3million dollar facelift." This is an investors dream and am I watching it unfold front and center. From day one of construction I was planted at Salon Sapphire, sitting in Bree King's salon chair. Bree has been a hair stylist and in the industry for over 12 years and is why we are like minded in business and we are tying the knot in August. I have spoken with many of Bree's clients regarding the opportunity of purchasing or leasing commercial property in this area. There are multiple locations to choose from. An auto lot, 2920 E Sprague, For Sale, $725,000. Retail space, 2225 E Sprague, for sale, $550,000. Retail space, 3401 E Sprague, For Sale, $625,000. Restaurant bar and grille, 2401 E Sprague, $6.99/sf/year or $400,000. A warehouse, 2484 - 2502 E Trent, for sale, $490,000. Office/Retail space, The Sprague Union Terrace, 950 sf, $9.50/sf/year. The businesses mentioned are within blocks of one another. That is only the beginning of the business opportunities. Salon Sapphire is one of multiple retail/office spaces available in their building. A couple doors down is Tiger Tattoo and newly founded 4 Degree's real estate group. Located across the street you will find Tin Roof, a furniture and assessories store and Benniditos, a Spokane neighborhood favorite pizzaria and pub. Do not fear the current construction, all businesses are open and operating. Take a stroll threw the East side of Sprague, you will understand why this is the next big neighborhood turned district. If you are looking for a great investment opportunity, whether that be a lot, a lease in one of the many business opportunities in the East Sprague area or looking for additional rental income with one of the many duplex, tri-plex or four plex's, that I failed to mention. You will find the information needed below or give me a shout.
Good evening Fellow investors, real estate agents and business owners. I will attempt to update this blog on a bi-weekly or weekly basis. The street of East Sprague continues to get torn up in hopes of bringing new life and business to the area. The city of Spokane is inserting new sewer lines, replacing all water mains, and now it appears they are laying the dirt to start the next layer of "street material". I am far from a construction worker with knowledge of the foundation, the step by step process, let alone anything regarding construction. I will continue to take pictures through out the weeks to come. I cannot predict the future, however I know people and the hype this area is brings. This is the next booming business area, my fiancee and I may have the opportunity to purchase Salon Sapphire and take advantage of the growth that is bound to come. We have our fingers crossed and are very confident in our new business venture. If you are interested in a new business venture, need more square footage for your office, a change of scenery or just want to be a part of something "new", you know who to call!

If you get a chance, swing into Salon Sapphire for a cut, stop by Tiger tattoo for a quick tatt, then hop over to Benniditos for a fresh slice of pizza.
#salonsapphire #remagicT #spokanerealty
#spraguecommercial #eastsprague
#benniditos #fourdegrees

The sprague project is ahead of schedule, updated photos coming soon.
For additional information
http://www.salonsapphirespokane.com
http://www.loopnet,com
http://www.cityfeet.com

http://www.tyler.findspokane.com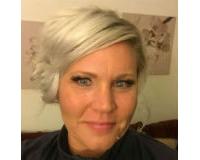 Author:
Tracey Madison
Phone:
509-998-9743
Dated:
June 20th 2017
Views:
762
About Tracey: ...